Mobile Power Stations
Do you have a venue or an event with remote locations where you need a power solution for your guests or staff? 
Do you seek a portable power solution that can serve multiple people or a small group as a complimentary or low-cost service?
Do you need a group charging solution that is mobile and can be placed in areas where "wall outlets" are not present, such as a VIP area or pool cabana?
To solve the above listed needs of venue owners, staff managers and event organizers, GO PUCK developed the Mobile Power Station (MPS), designed as a portable, group charging station.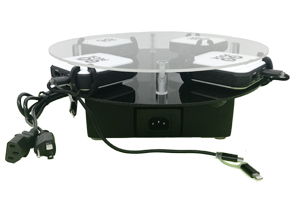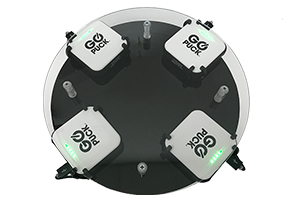 With the Mobile Power Stations, you can enjoy the following benefits: 
For group charging, enjoy the mobility of battery-powered Mobile Power Stations
Easily place anywhere your guests congregate — providing zero-to-low cost charging for up to 8 devices at once 
At a compact size less than 12" wide and 5" tall, the Mobile Power Stations can be moved and stored easily anywhere 
With a plexi-glass top securing the components, you can be assured the station will be protected from usage
Designed for simplicity and portability, recharging the station is made simple with the included power cable
Ready to charge up all guests' USB-powered devices with the equipped with Micro-USB & Lightning Cable tips
Co-branded for you or add a sponsor's logo, allowing you to generate revenue with great impressions by a captivate audience for your sponsor
Customizing the station's design is an available option
The Mobile Power Station is ideal for the following locations:
Special & pop-up events
Lobbies & waiting rooms
Pools & cabanas
VIP Tables & lounges
Trade show booths
Bars & dining areas
Office & conference rooms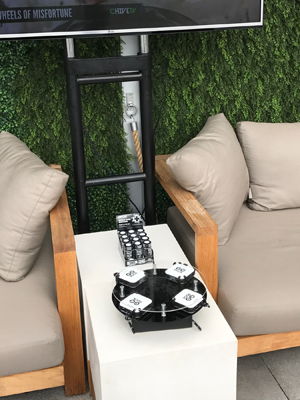 By taking the necessary steps to provide mobile power to your guests, you will enable them to stay longer, increase spending and increase your social media reach. 
Empower your guests and staff today!
(Available for rent, lease or purchase)
To learn how you can get a Mobile Power Stations or get more information, submit your contact information below: